The island of Fuerteventura is a paradise for lovers of water sports, among other reasons because you can practice all year round.
The sports that are practiced on the island include windsurfing, kiteboarding and diving and snorkeling to a lesser extent kayaking, surfing and jet skis.
There are a number of companies and clubs to practice these sports in all towns of the island.
Sports in Fuerteventura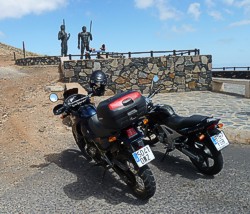 EAST COAST RIDES
Motorbike and Quad Tours
This company located in Caleta de Fuste rent bikes of different types to explore the island in a different way.
It also has guided tours in different Quad, 1 to 3 hours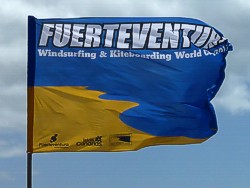 WORLD CHAMPIONSHIP
WINDSURFING & KITEBOARDING
Every year in late July, they celebrate the heats for the world champinship Windsurfing and Kiteboarding in Playa Barca, where the best athletes in this sport comes to Fuerteventura.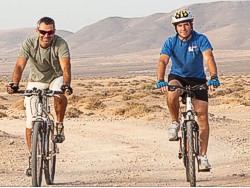 NATOURAL ADVENTURE
Trekking - Bike - 4x4
This company specializes in tours in mountain bike or trekking through the most beautiful of the island. Prepare their monitors or custom routes established according to the wishes of the client.
It is a perfect way to meet the most beautiful areas of Fuerteventura
JET SKI - FUN AQUATIC SPORT EL CASTILLO
In the Playa del Castillo in Caleta de Fuste, we found this company to rent jet skis, kayaks and pedalos water.

Open all the year.
If you want to include your business information in this Guide Fuerteventura (School of Surfing, Kiteboarding, Windsurfing, Jet skis rental, 4x4 trails, bike rentals, hiking, etc..), Email us with your details to info@visitafuerteventura.com and will contact you to visit you and take pictures and videos of your facilities
It´s Free