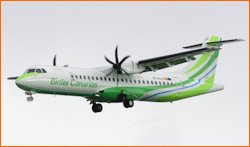 Almost 99% of visitors to Fuerteventura by plane do, from several cities in Spain and Europe.

Fuerteventura International Airport, located 5 kilometers from the capital Puerto del Rosario, occupies the fourteenth place in number of passengers in Spain (3.7 million passengers in 2008), and connects the island with several cities in Spain, plus more than 30 cities across Europe.

But besides the plane, you can reach the island of Fuerteventura (Cadiz or from Lanzarote, Gran Canaria and Tenerife), ferry one of the three carriers that connect its ports.
Select...